Pregenzer & friends
SCHAUfenster
Part 4
WUBET by Arnold Haas
The collection highlights just this "je ne sais quoi" of a globetrotter with an acute eye and a passion for the handmade, the exquisite and the authentic, always with a modern touch and sense of color that can only be explained as "very Wubet".
For Arnold, the key is to take traditional techniques outside of the ethnic box to give them a chance as high end designed pieces for a modern world.
The textiles made by WUBET are the result of a strictly manual process performed on antique looms.
.
.
.
.
.
.
Die handgewebten Alpacaschals können @Pregenzer bestellt werden
Email : shop@pregenzer.com
oder PN via Facebook oder Instagram
& es kann nach Vereinbarung kontaktlos vor unserem Geschäft abgeholt werden
.
.
.
.
#pregenzerfashionstore
#wubetcollection
#handwoven
#scarf
#vienna
#viennashopping
#textildesign
#design
#austriandesign
#sustainable
#sustainableliving
#callus
#writeus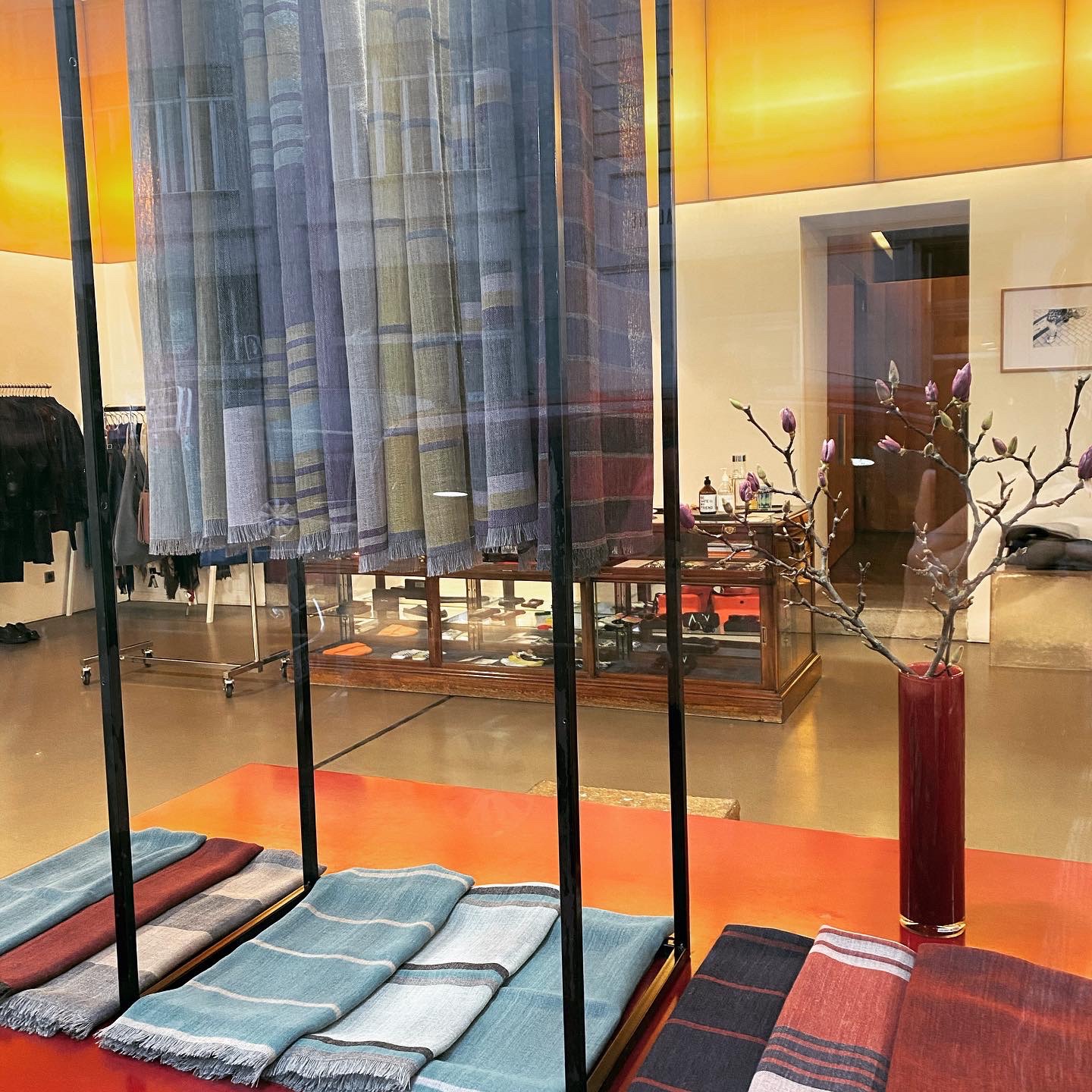 Reader Rating: &nbsp0 Votes
Share